Adam McIntyre, a prominent social media influencer from Derry/Londonderry, has celebrated his 21st birthday, and reaching 400,000 subscribers on his YouTube channel, by raising over £5,000 for Nexus, a local charity which supports people impacted by sexual abuse and abusive relationships.
Adam, known for his engaging pop-culture commentary content and substantial online following, decided to use his growing influence for yet another noble cause, something he has a history of doing. In 2021, Adam raised over 5k for the Charity when he reached 200,000 followers.
Taking to his YouTube channel he announced the launch of the fundraising campaign: "I've supported Nexus for a long time because I think what they do is so individualised within Northern Ireland – because I can speak first hand being from Derry, there's not really a lot of support for [abuse] victims in the North."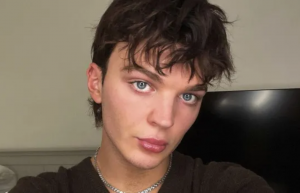 The campaign, which ran for just under a week up until his 21st birthday saw amazing support from Adam's fanbase which he has named the 'Mucker Army'. The 'muckers' rallied together to contribute to this vital cause through various platforms, including Instagram and YouTube. Adam encouraged his audience to support Nexus, who he said is key to tackling the stigma and increasing discussion about the issues, he said:
"If you cannot donate money, just share, or tell a friend about Nexus because they really do deserve to be heard loud and clear, the work they are doing is incredible. There is not a lot of education and Nexus are a leading force, working one on one with victims, doing workshops, educating, helping victims – the work load they do is overwhelming, and they do not get the support they need."
Nexus deliver training on sexual abuse and abusive relationships to young people, parents, carers, professionals, and corporate organisations across Northern Ireland. You can find out more by visiting Nexusni.org
Joanne Barnes, CEO, Nexus, expressed her thanks to Adam and all those who donated.
"Fundraising like this not only supports us financially, but also sparks vital conversations. Through his platform Adam helps destigmatise the topic, encouraging others to do the same. This incredible accomplishment shows Adam's dedication to making a positive difference in his community and enables us to keep working towards our vision of a society free from sexual abuse and abusive relationships."
ENDS
Notes to Editors
To donate to Adam's Fundraiser here.
You can find out more about Nexus here.
You can sign up to hear more about our upcoming training events here.
For more information, please contact the Nexus Communications Team on 07738983590, 07566789933 or email: communications@nexusni.org.
Nexus is Northern Ireland's leading charity supporting people impacted by sexual abuse and abusive relationships.
If you need advice or support, call the 24hr Domestic and Sexual Abuse Helpline on 0808 802 1414, it is available 24/7 for any individual impacted by domestic or sexual abuse, either directly or indirectly. Webchat and email services are also available at help@dsahelpline.org. The DSA Helpline is hosted by Nexus on behalf of the Departments of Communities, Health, and Justice.